Categories
Categories
Brands
Brands
Creative Dynamic the Glue Looper v3 Thick Glue Applicator(6 loopers per pack) 102
Creative Dynamic the Glue Looper v3 Thick Glue Applicator(6 loopers per pack) 102
Creative Dynamic the Glue Looper v3 Thick Glue Applicator(6 loopers per pack) 102
Creative Dynamic the Glue Looper v3 Thick Glue Applicator(6 loopers per pack) 102
Creative Dynamic the Glue Looper v3 Thick Glue Applicator(6 loopers per pack) 102
Product Description
Creative Dynamic the Glue Looper v3 Thick Glue Applicator(6 loopers per pack)
THE GLUE LOOPER® is a micro glue applicator made for applying a VERY small amount of High VISCOSITY (i.e. - thick) glue where you want it to go with very little or no trace of the glue.
Includes 6 pcs in a Large size.

So, who is purchasing and using THE GLUE LOOPER®?
The motion picture special effects industry

Hospitals specializing in surgical research

Universities Biology departments

Model-makers and model-builders

Sculptors


Jewelry makers, beaders and quilters
Micro eddy currents combined
with capillary action 'charge'
the tool head with glue.
This Looper was designed to be
dragged to produce fine lines
with

THICK

glues.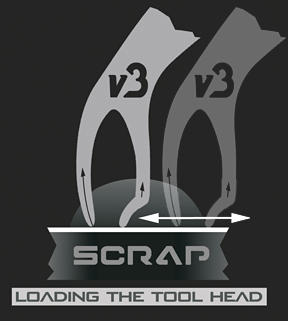 Here is a list of glues we tested so far with the v3THE THICK LOOPER™:
Testors cement for plastic models #3501 Pacer Formula 560 Canopy Glue
Mercury Adhesives M1100G Thick CA (cyanoacrylate) Bob Smith 30 min. Slow Cure Epoxy
ZAP SLO-ZAP Thick CA (cyanoacrylate) TITEBOND 2 Wood Glue Any "Elmer's" type white glue
Product Videos
Product Reviews
Find Similar Products by Category
Customers also viewed